About Us
About Executive Recruiters Association (ERA)
The Executive Recruiters Association (ERA) is registered under the Karnataka Societies Registration Act 1960 as a non-profit Chamber of Commerce representing Indian Executive Recruitment Consulting firms. Executive recruitment consulting is a specialized profession that helps client organizations identify, evaluate, and recruit executives at various levels. Executive Recruitment consultants work only on behalf of organizations on a retained or contingency basis and never on behalf of individuals seeking employment. Opportunities on a global scale open very many doors. In a race to encash this, players many a time trip on each other's toes - sometimes cutting corners and making compromises at certain other times. This is the defining moment, when the industry, should raise the bar of ethics, uphold standards, and install a self - correcting mechanism. The Indian Recruiting Fraternity has understood the criticality of this scenario, manifesting in the creation of ERA.
ERA shall work tirelessly towards these avowed goals to put the Indian Recruiters in its rightful place of pre-eminence, on the global map.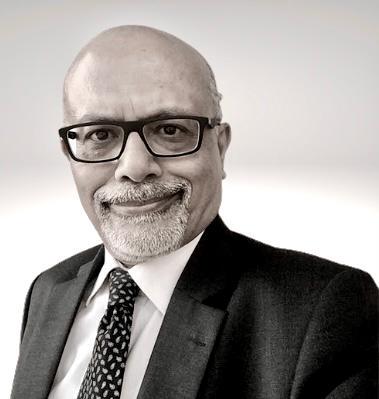 Client / Industry Interaction – is actively facilitated through
Affiliations with other key client / industry Associations >> which gives industry / client contacts – and preferred rates / presence at their events. ERA has existing alliance with Retailers Association of India (RAI), Indian Staffing Association (ISF), The HR Club, & People Matters. Alliances with other relevant associations is also being explored.
Events, National & Regional Conventions are excellent members – industry interaction and networking opportunities.
Networking / Knowledge & Experience sharing >> with other ERA members and invitees to our conventions, industry interactions, chapter meetings & training programs
Additional / Incremental business >>thru sharing / collaborations / joint pitches etc. amongst members. Also, the clients increasingly recognize the value of dealing with ERA members – in preference to others. Industry and other association / alliances – provide further opportunities for Business development / Networking.
Promoting ERA Members
ERA website has listing of members. The complete profile of your organization & Promoter / CEO / MD with your company logo is updated. This helps Clients search for members by name, organization, location, specialization, discipline, industry etc. for their requirement. Blogs and social media marketing further helps market both ERA and its members.
National Level Events
National Convention / Conference – ERA organizes min. one National Convention / Conference every 2 years for the HR Spectrum, at large. The themes, the content, the quality of speakers and the format of the conventions are carefully chosen in keeping with the dynamics of this industry. Objective of such conventions is to create awareness among Decision makers and facilitates interaction between recruiters, clients, candidates, and the HR fraternity at large.
The Leadership Summit
The flagship event of the convention, is attended by CEOs / CXOs and HR Heads of leading corporates, who get privileged to listen to an eminent speaker, a global leader in his field.
CEO Conclave – brings together CEOs from member firms, who gather to discuss current issues, future scenarios, learn from various success stories, the practices adopted and implemented, the new technologies etc. for a better turnaround of their business.
Recruiters Day
Celebrated on 9th of March, it is a day for the Recruiters, by the Recruiters and of the Recruiters. It is a day to recognize, felicitate and honour the efforts of the Recruiters. On this day, ERA provides a platform to recruiters to meet each other, be recognized, develop bonding amongst them, share their experiences, learn from each other, and showcase their talent.
Training Programs
Periodic training programs are arranged at various chapters in the areas of Latest Recruitment Techniques / Technology, Business Development etc., conducted by domain and industry experts.
Arbitration / grievance Redressal forum > ERA ETHICS committee 
Since ethics / ethical practices are a cornerstone of ERA – right at start we provided for an ETHICS committee. The ETHICS committee is headed by a leading very senior recruiter with impeccable credentials amongst both corporates and recruiters alike. The head is selected by a nomination / election process in ERA. The Ethics committee endeavors to establish the highest standards of ethics in the industry and amongst its members. It also provides a redressal platform for clients and ERA members to resolve their bilateral issues & grievances that they are unable to mutually resolve.
As an ERA Member, you can save more than what you pay for ERA Membership: – ERA has collaborations / alliances / understanding with some other Associations / Corporates, catering to Recruitment / HR community. For its members, ERA organizes, to the extent possible, preferential / discounted pricing for their events. For e.g., ERA recently negotiated a discount of Rs. 4,000/-, for its members, with Salt March Media, for their event at Bangalore. Similarly, ERA has been organizing, for its members, discounted / special pricing from ISF, People Matters, RAI etc., for their events. If an ERA member attends 3-4 such events in a year at discounts, they can save more than what they have paid for ERA membership.
Select Your
Membership Type
Individual Members
Student
Annual Fee of Rs. 590/-(:e Rs 500/- +18% GST)

Recruiter
Annual Fee of Rs. 1,180/- (ie Rs 1,000/- + 18% GST)

Other HR Individual / Professional
Annual Fee of Rs. 2,360/- (i:e Rs. 2,000/- + 18% GST)
Primary Members (Recruitment Services Companies)
Upto 10 recruiters
( Annual Fee of Rs. 5,900/- (i:e Rs. 5,000/- +18% GST)

11 to 30 recruiters
Annual Fee of Rs. 11,800/- (i:e Rs. 10,000/- +18% GST)

31 to 100 recruiters
Annual Fee of Rs. 23,600/- (i:e Rs. 20,000/- + 18% GST)

Over 100 recruiters
Annual Fee of Rs. 29,500/- (i:e Rs. 25,000/- + 18% GST)
Corporate/Institutional Members
Corporate
Annual Fee of Rs. 29,500/- (ie Rs. 25,000/- +18% GST)

Institutional
Annual Fee of Rs. 29,500/- (i:e Rs. 25,000/- +18% GST)

Partner
Annual Fee of Rs. 29,500/- (i:e Rs. 25,000/- +18% GST)